Diagnostic & Preventive
Diagnostic & Preventive is one of the most inclusive types of dentistry. The aim of general dentistry is to prevent dental problems and diseases and to restore your smile after it has been damaged. Whether you are in need of a restoration for a damaged or decayed tooth, a replacement for a missing tooth, or simply a dental cleaning and exam, we are here to care for your smile. Dr. Paola Wainberg, DDS, our experienced dentist, is skilled in a number of dental treatments and is dedicated to helping you achieve a smile that is healthy and attractive. We are committed to providing high-quality general dentistry in N. Lauderdale, Florida to aid you in reaching all of your goals for your smile.
---
Checkups and Cleanings
While proper home care is the first step in maintaining proper oral and periodontal (gum) health, it is essential to have professional cleanings every six months, or more frequently depending on the need. These visits, referred to as "dental prophylaxis," are performed by a board-certified dental hygienist trained to help patients maintain optimum oral health. A dental hygienist uses special instruments to remove plaque and calculus (tartar) from hard to reach areas and reinforces proper preventive home care techniques. During these visits, a dentist also performs an exam of the entire mouth to ensure that oral health is properly maintained.
---
Ct Scan
Dental cone beam computed tomography (CT) is a special type of x-ray machine used in situations where regular dental or facial x-rays are not sufficient. This type of CT scanner uses a special type of technology to generate three dimensional (3-D) images of dental structures, soft tissues, nerve paths and bone in the craniofacial region in a single scan. Images obtained with cone beam CT allow for more precise treatment planning.
Benefits of a CT Scan:
The focused x-ray beam reduces scatter radiation, resulting in better image quality.
A single scan produces a wide variety of views and angles that can be manipulated to provide a more complete evaluation.
Cone beam CT scans provide more information that conventional dental x-ray, allowing for more precise treatment planning.
CT scanning is painless, noninvasive and accurate.
A major advantage of CT is its ability to image bone and soft tissue at the same time.
No radiation remains in a patient's body after a CT examination.
X-rays used in CT scans should have no immediate side effects.
---
Digital X Ray
Like old-fashioned dental X-rays, digital dental X-rays are used by your dentist to take images of your mouth, including tooth structure and your jaw bones, by placing a small, carefully positioned sensor in your mouth that is connected to a computer. We will reposition the sensor and take additional digital X-rays until all of your teeth have been X-rayed, providing your dentist with the ability to view color contrast in HD and check for bone density, among other benefits.
With digital dental X-rays, your dentist is able to immediately see your teeth and jaw bones, making the assessment and diagnosis virtually instantaneous.
Through the use of dental x-rays, dentists are able to diagnose many diseases within the oral cavity. This technology is an essential element of proper diagnosis and, used in very small doses, is a safe tool to provide proper dental care. The newest radiography available uses digital technology to capture a very precise image while subjecting the patient to a smaller dose of radiation.
---
Fluoride
Used as a topical agent, fluoride can re-mineralize areas of teeth that have begun to decay, and halt further progression of disease. Fluoride is present in toothpaste and can be applied in higher dosages in varnish and gels by a dental professional.
How often should I go to the dentist?
We encourage you to visit us at Way to Smile Affordable Dental & Implant Center every six months for a routine dental exam and cleaning. Depending on your personal dental needs, Dr. Paola Wainberg, DDS may recommend more frequent visits to maintain good oral health. We also urge you to contact our office for an appointment if you suffer from a dental emergency or if you notice any type of dental pain, as this may signal a dental disease or problem that requires professional treatment. For more information, and to schedule your next visit to our dental office, we welcome you to contact us today. We look forward to caring for your smile!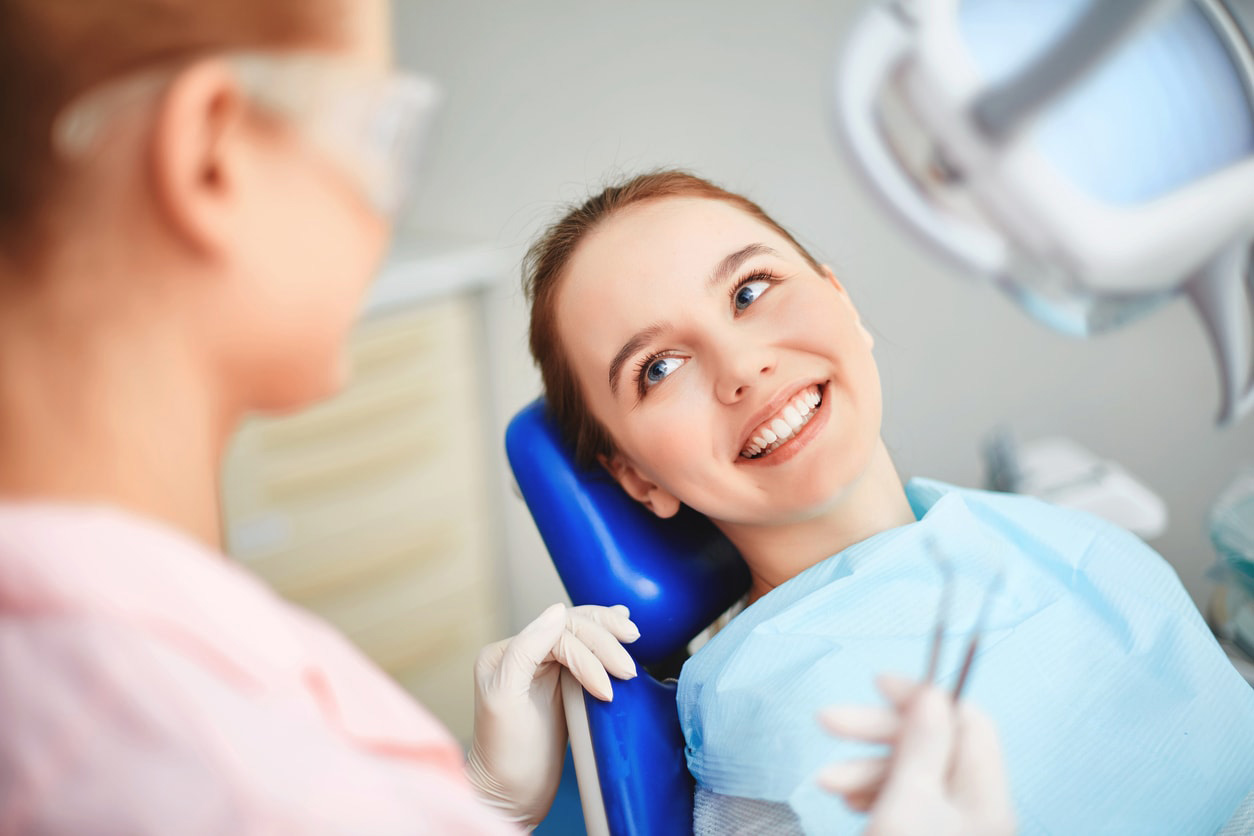 Contact Us Today!
We encourage you to contact our dental office today to learn more about general dentistry and to discover how we can care for your smile. We look forward to seeing you!